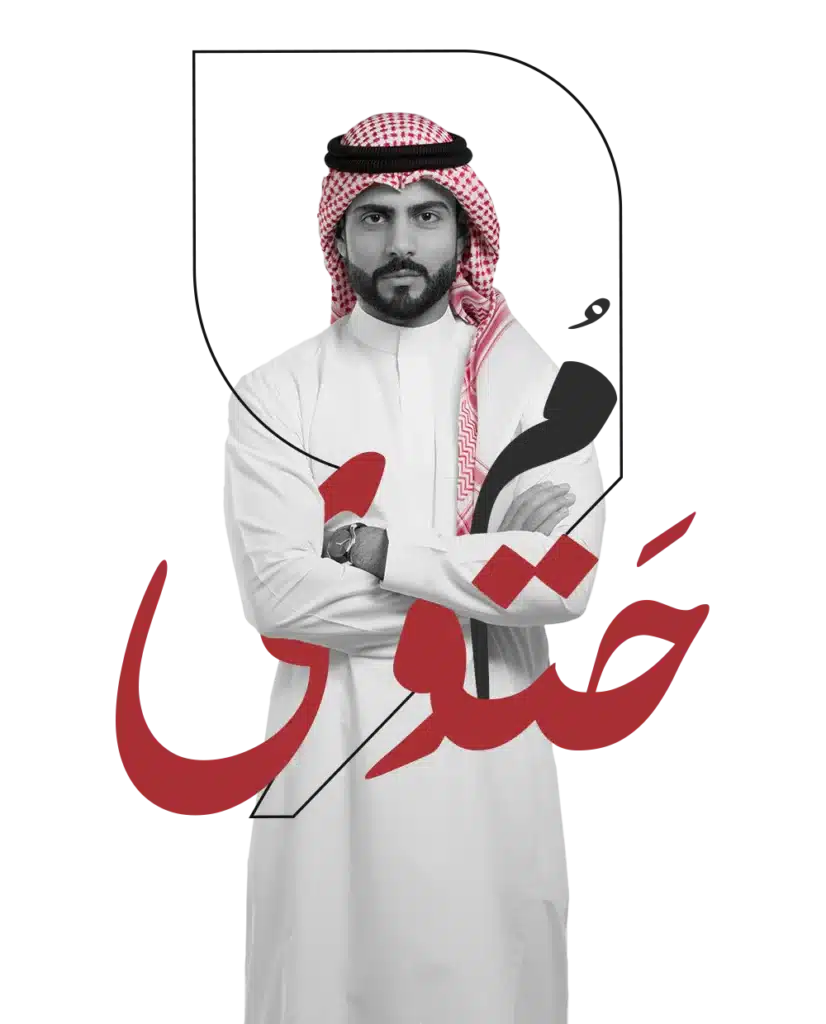 A content company, a unique world of creativity surrounds you
In the sky of success and prosperity
A leading Saudi company in the field of digital marketing aims to serve entrepreneurs and develop projects.
With us your dreams will become a reality, a sure arrival of your customers, a distinctive appearance of your brand.
Various services .... economical packages that save you the trouble of access.
A leading Saudi company in the field of digital marketing aims to serve entrepreneurs and develop projects.With us your dreams will become a reality, a sure arrival to your customers, a distinctive appearance of your brand.Various services .... Economical packages save you the trouble of arrival.
The multiplicity of marketing companies in the kingdom makes you confused to determine and choose the right company to manage your business
But nevertheless, a content company for e-marketing was able to be unique with features and characteristics that are not available in any other company
Let us introduce you to our most important features in a content company so that you are reassured.
We guarantee you to reach your target customers in the fastest way.
We have the secrets of the marketing journey from A to Z and we succeed in applying them practically and concretely.
Cooperation with our clients is through official registered contracts that guarantee the rights and agreements of clients and preserve the security and confidentiality of data and information.
A very strong team of distinguished Arab cadres with many years of experience in the world of marketing.
In our marketing mechanisms, we rely on legitimate ways to promote your brand.
Issue detailed monthly reports on business results every month.
Fast response and response to customers 24 hours a day. Honesty and credibility in dealing with customers .
Achieve tangible results in the commercial market, not written slogans.
Offering packages at various prices that suit the size of commercial activity for various projects.
Customer follow-up service after completion of reaching the agreed goal.
The website of a content company close to everyone is easy to access .
طريقك الى النجاح
Upgrading the kingdom's projects And business development with successful steps.

Relieve stress for entrepreneurs He took over their business management and marketing For their projects.
Achieve your dream and reach the highest percentages Sales and distribution within the kingdom's cities.
Honesty in business and customer participation in reports Continuously rotating.
الجرافيك وتصميم المواقع​
100%
And God, at first I was hesitant to deal with a large marketing company, especially since my project is still in its infancy and the work budget does not allow me to allocate a large amount of money for marketing, but with a content company I found a variety of packages for very productive families wonderful and economical at a price not available in all Saudi marketing companies, but they helped me establish my project right from the beginning.
My problem in marketing was with SEO, I didn't know what SEO meant, and I noticed that everything depended on it and my results appeared in the Google search engine, so I decided to contact them at the beginning and ask for a marketing consultation, and they gratefully provided me with a complete SEO study in which a complete analysis of my store and my site in a simplified and wonderful way, and based on that I have been working with them for about eight months.
I have a contracting and real estate company and since my beginnings I have been dealing with freelancers to implement marketing services for my company,but God forgive him who was following these tasks, he stole my clients ' emails as well as my own account data and started blackmailing me with a request for money to recover these data and accounts and because he is out of the country and dealing with him is illegal, I was able to find something against him, so my friend advised me to Because he has already dealt with them and I have already signed an annual contract with them that includes everything, and I became more focused on my work and what I carry, they are the burdens of marketing.
A content company has shortened the way with me, which means everything they have available designs, banners, posts, everything they can do with an exact request is actually very accomplished at the time I never broke down on something with them before the agreed date by getting my service, God willing, there is no other transaction between us.
My store has been gradually decreasing its sales for 3 years and I didn't know why until I reached the content and communicated with the general manager of the company, Mr. Walid al-kakhshan himself, God bless a cooperative and understanding person for all my requests ,and immediately scheduled a meeting with his team at the company and within three months the problems of the whole store Made in my store.